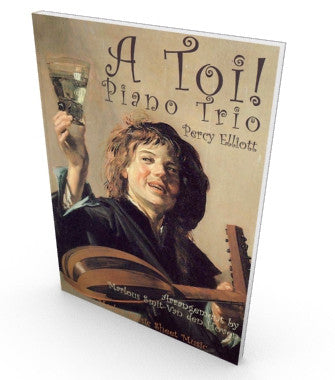 A Toi!
Percy Elliott (1870 – 1932) was a British composer who wrote many light orchestral pieces for the silent cinema.
A Toi is a wonderful love song that makes you wonder why we ever chose to leave the concept of the silent movie. Let the actors be silent and let the music speak for them!
This arrangement for Piano Trio by Marlous Smit-Van den Hoven consists of a score and parts for piano, violin and cello.
See the first page of the score here!