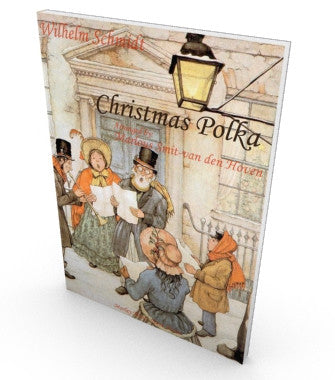 Christmas Polka
Wilhelm Schmidt was a German composer who emigrated from Colone to Rode Island in 1860.
This Christmas Polka is one of his few pieces that survived the ravages of time. No wonder, it is fun to play and will brighten every dull Christmas party. Even granny won't be able to restrain her feet when hearing this delightful polka....
Arranged for piano trio, piano cello and violin. Parts and score provided.