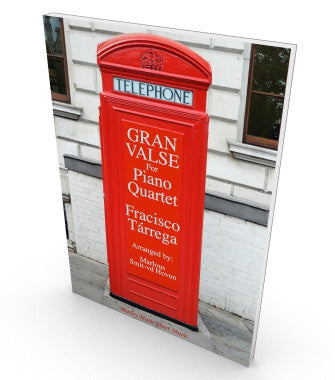 Gran Valse (Nokia Tune)
Francisco Tárrega was born 24 years before Alexander Graham Bell made his first telephone call. Imagine his surprise when he was to know that his Gran Valse was used by Nokia for their well known ring tone?
His father would have liked the idea of a mobile phone. In his teens, Francisco ran away several times. At the age of ten he decided to start a musical career as a guitarist playing in coffeehouses and restaurants in Barcelona. Three years later, he ran of with a group of gypsies. Every time his father had to go through much trouble to find him and bring him back home. Nokia could have saved him the trouble.
So bring back the glory days of this ringtone, nowadays forgotten due to the unstoppable rise of Android and OS devices....
Score and parts for piano, violin 1 and 2 and cello.
See the first two pages of the score here!