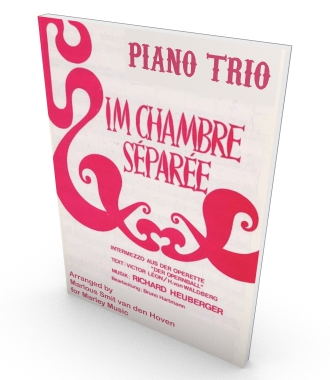 Im Chambre Séparée
Im Chambre Separee is the best known waltz from the operetta The Opera Ball. I'm in a forgiving mood while writing this elucidation so I'll spare you the tedious and thin plot of the opera.
While the libretto is boring enough to make you fall asleep in the chambre séparée, the music is inspiring enough. Composed by Richard Heuberger with a little orchestration help from Alexander von Zemlinsky, the piece has become a well known encore.
Join Elisabeth Schwartzkopf and perform this little gem, arranged for Piano Trio by our in-house arranger Marlous Smit van den Hoven.
Parts for piano, violin and cello and the score are provided in PDF.
See the first page of the score here!