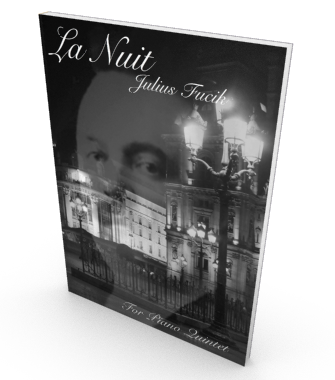 La Nuit
If you've ever been in the circus, then you know the music of Julius Fucik. Usually it is played during the grand parade, when all the artists enter the circus ring for the last time to wave you good bye. If this still doesn't ring a bell, try this link.
Julius Fucik did not only compose The entrance of the Gladiators, but built a large repertoire of orchestral music, chamber music and choral works.
This piece, La Nuit (The Night), is a charming composition by Julius for piano quartet. The melody meanders in a delightful way. A brilliant evening starts to unfold with – thank heavens – no clowns around...
The arrangement consists of a score, parts for piano, violin 1, violin 2, viola and/or cello. (The cello part is identical to the viola part).