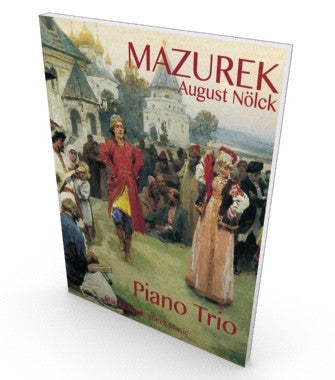 Mazurek (Mazurka)
The cello players among you will probably know Nölck as a cello pedagogue. But leaving it at that would not do him justice. August Nölck (1862 – 1928) was a director of the Vienna Conservatory. He composed over three hundred works that included concertos, whims, waltzes, concertina, gavottes, minuets, and mazurkas. He is also known to have composed some funeral marches but this site is to cheerful to bother with that kind of tearjerking music.
Many of his music is lost due to the two World Wars in Germany. Only his works produced in Venezuela have been recovered. One of those is this wonderful Mazurka, a Slavonic dance, arranged for piano trio by Marlous Smit – van den Hoven.
The arrangement consists of a score, parts for piano, violin and cello.
See the first page of the score here!