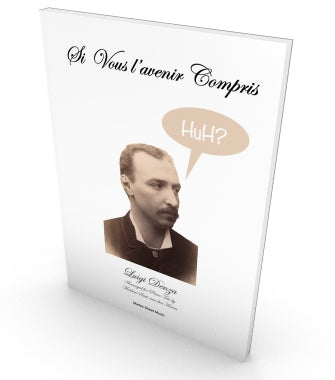 Si Vous l' avenir Compris (Get it ?)
If only you understand.
Not Einstein's words after he explained his theory of relativity to a breathless audience (because say it yourself, who understands that?), but the title of this delightful piece. Written by Luigi Denza, the Italian composer better known for his Neapolitan song and sing-along Funiculì, Funiculà. He wrote hundreds of pieces, but this one stands out.

Beautifully arranged by Marlous Smit-Van den Hoven for piano trio. The piece consists of a score and the individual parts for piano, violin and cello.

Download the first page of the score here.