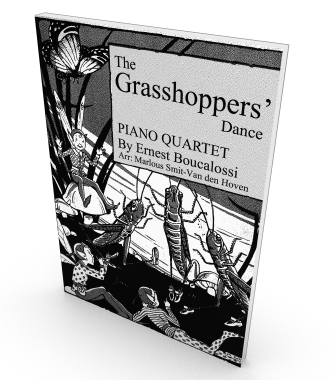 The Grasshoppers' Dance
Ernest Bucalossi and his father Prodica Bucalossi were Britsh-Italian composers of light music (you probably never would have guessed their Italian background without us mentioning it). Ernest wrote this wonderful Grashopper's Dance and is remembered by it. Sadly enough, his other compositions slipped into obscurity.
The Grasshopper's Dance brings up memories from Walt Disney's classic the Grashopper and the Ant. According to Disney, the ant was smarter than the grasshopper, but us musicians know better.
So go, forget your daily worries and hop along with this beautiful arrangement for piano quartet. Score and parts for piano, violin 1 and 2 and cello.
See the first two pages of the score here!