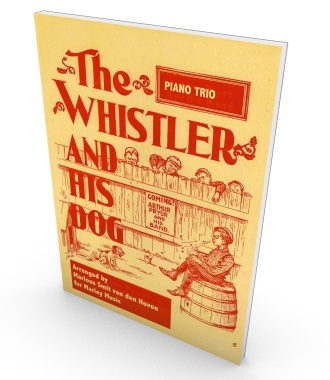 The Whistler and his Dog
Arthur Pryor knew not only how to whistle, he sure knew how to blow a trombone. As a trombonist in John Philip Sousa's Band he arranged numerous pieces, but also made name as a composer. The Whistler and his Dog is undoubtedly his best know composition. You can find it on many 78 rpm recordings.
Now arranged for Piano Trio by Marlous Smit Van den Hoven.
Parts for piano, violin and cello and score in PDF .
See the first page of the score here.