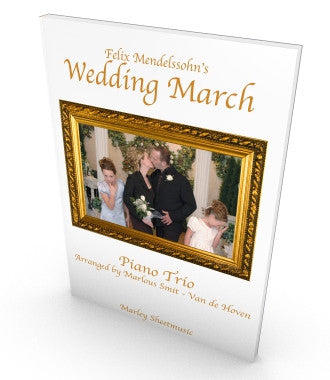 Wedding March
No wedding can do without this classic, Felix Mendelssohn's Wedding March (Hochzeitsmarsch) from the ballet A Midsummer Night's Dream. You may recall the scene that is accompanied by this music. Titania (Queen of the fairies), having drunk a love-potion, falls in love with Bottom, a man who's head has been transformed into that of a donkey.
Mendelssohn wrote the piece was written in 1826, when he was 18 years old. Now arranged for piano trio (piano, violin and cello) by our in-house arranger Marlous Smit – Van den Hoven.
Parts and score in PDF. See the first page of the score here.