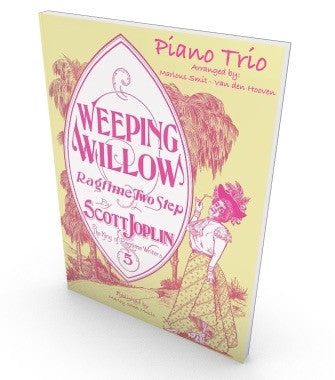 Weeping Willow
Scott Joplin, the King of Ragtime Writers, does not need an introduction. Everybody can whistle along with his famous compositions like The Entertainer and The Maple Leaf Rag. This piece, Weeping Willow, was written by Joplin just after he married Belle Hayden. It has a stately opening and is highly melodic with interesting melodic shifts.
So rag along with this wonderful arrangement of an all time classic!
Parts and score are provided in PDF. See the first page of the score here!