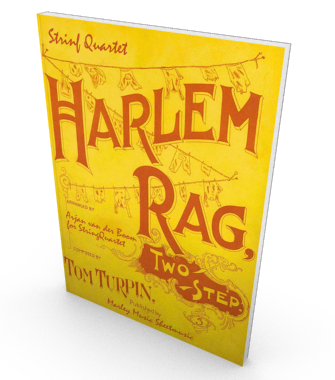 Harlem Rag
The Harlem Rag, composed by saloon keeper Thomas Million John Turpin, was first published in 1897. Turpin was known to be so thick, that his piano had to stand on wooden blocks to fit his belly under the keyboard.
Thick or not, he could swing like no other. And now can you, thanks to this wonderful arrangement for string quartet by Arjan van der Boom.
The arrangement consists of a score, parts for violin 1, violin 2, viola and cello. (The viola part is also provided as a version for violin).