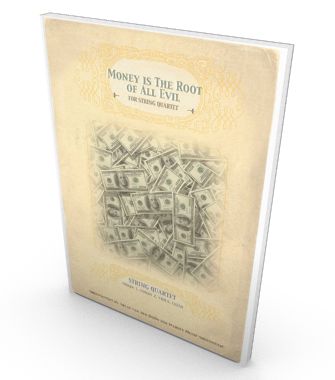 Money is the Root of All Evil
When Joan Whitney & Alex Kramer wrote the song Money is the root of all evil, they could never have imagined how right they were. But then again, Lehman Brothers was still in business during those days.... Money is the root of all evil was written by the duo in 1940 but became known to the general public by the film High Time 1960. It is a cheerful piece that will make you and your audience smile.
The piece is beautifully arranged for string quartet. 
The arrangement consists of a score, parts for violin 1, violin 2, viola and cello. (The viola part is also provided as a version for violin).